Skip to Content
Creating Radiant Smiles with Cosmetic Dentistry in Lehigh Acres
When you're self-conscious about your smile, it can have negative effects on your self-esteem which can ripple into your professional and social life. How many people get rejected on a first date or during a job interview because they didn't smile confidently and create a favorable first impression? Whether your smile is crooked or discolored, GranDental Center can help you create the radiant smile you've always wanted with our cosmetic dentistry procedures in Lehigh Acres. From professional tooth whitening and same-day CEREC® dental crowns to Invisalign® braces, porcelain dental veneers and dental implants, the possibilities for a beautiful, healthy smile are endless with our help.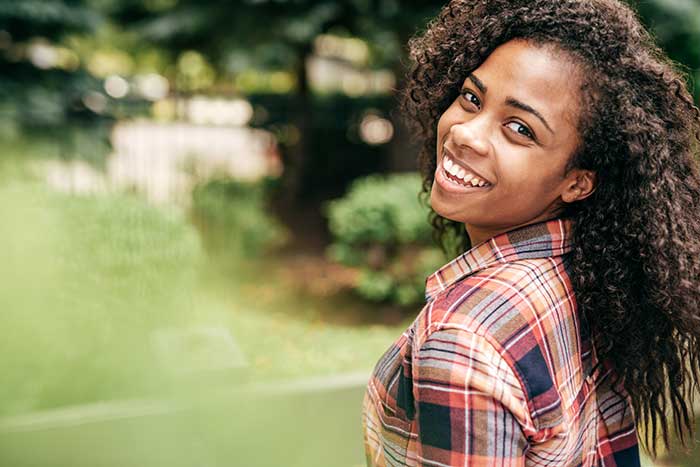 Common Reasons Our Patients Need Cosmetic Dental Procedures
If you're among our many patients who've always wanted to improve the appearance of their smile, GranDental Center uses various cosmetic dental procedures to help correct any of the following issues:
Reshape misshapen teeth
Replace missing teeth
Fill gaps between teeth
Whiten stained or discolored teeth
Repair broken, cracked or chipped teeth
Correct overcrowding issues
Replace old, dulled fillings or dental crowns
Redesign Your Smile with Dental Veneers
For those with misaligned, chipped, cracked or stained teeth, smiling can be more than a little embarrassing. However, porcelain dental veneers provide an excellent solution for many of our patients. Constructed of a very thin tooth-colored ceramic shell that covers your entire tooth, porcelain dental veneers are custom-made to resemble your natural teeth as closely as possible.
Same-Day CEREC® Crowns While You Wait
Using sophisticated computer software involving CAD/CAM technology, we're able to scan digital impressions of your bite to help us create accurate, natural-looking CEREC® dental crowns while you wait. This type of cosmetic dental procedure is ideal for patients who don't want to wait for traditional crowns to come back from a dental lab.
Schedule a Cosmetic Consultation Today
No matter what imperfections you may perceive, GranDental Center is here to provide cosmetic dentistry in Lehigh Acres to help you feel better about your smile. However, not every cosmetic dental procedure is right for every patient. We would welcome the opportunity to provide a cosmetic consultation with our dentist to develop a customized treatment plan so that you see the results you desire. Please contact us to schedule an appointment or to request more information.
Get a Free Dental Implants Consultation