Skip to Content
Replace Missing Teeth with Dental Implants
Whether you've lost some of your permanent teeth to deep cavities, decay caused by gum disease or due to a severe head trauma, dental implants provide a natural-looking replacement for many of our patients in the Lehigh Acres and Fort Myers areas. Dental implants are securely bonded to your natural jawbone to provide a sturdy base for crowns, implant-supported bridges, and dentures.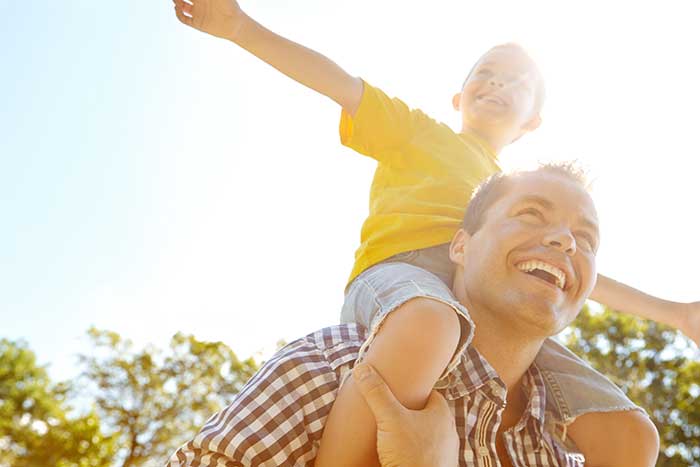 What to Expect During the Dental Implant Procedure
During your initial consultation at GranDental Center, our dentist will take digital x-rays and thoroughly examine your mouth to determine if dental implants are a viable solution for you. We'll then place your dental implants directly into your jawbone. During the next few months, your implants and bone will grow together in a process called osseointegration until they've formed a strong foundation for your replacement teeth. You'll be on a soft-food diet for a few weeks while you're healing, and temporary crowns may be necessary for functional and/or aesthetic purposes.
Once your implant and jawbone have successfully bonded, an abutment (connector) will be inserted just above your gum line. Once your gums have healed, we'll create an impression of your mouth and remaining teeth to custom-make your permanent replacement teeth. Although they won't decay, dental implants still require regular cleanings and dental check-ups to ensure everything's okay.
Discover the Many Benefits of Dental Implants
While dental bridges and dentures are commonly used on their own to replace missing teeth, many of our patients prefer the conveniences offered by dental implants. Benefits include:
Durability – Dental implants are very durable to offer a long-lasting, permanent solution.
Function – Because they function similarly to your natural teeth, you can still eat everything you could eat before without worrying about slippage while chewing.
Permanent – Because they're a permanent solution, dental implants require little care aside from the good oral hygiene habits you already practiced with your natural teeth.
Comfort – Dental implants should feel like your natural teeth for a more comfortable fit than dentures.
Natural Appearance – Dental implants should look like your natural teeth.
Are Dental Implants Right for You? Contact Us!
Millions of people around the world have already discovered the many benefits offered by dental implants. If you'd like to learn more about this innovative dental procedure, please contact us to schedule a consultation with our dentist in Lehigh Acres. Dental implants aren't recommended for everyone. GranDental Center would welcome the opportunity to discuss the procedure with you in greater detail to determine whether or not you would be a good candidate for dental implants.
Get a Free Dental Implants Consultation