Skip to Content
Invisalign® for Our Lehigh Acres Patients
If you'd like straighter teeth but don't want anyone to be able to tell that you're wearing braces, Invisalign® may be the perfect solution for you. Invisalign® uses sophisticated 3D imaging technology to create a customized treatment plan for every patient. Clear, customized plastic aligners are worn comfortably over your teeth to shift them into a straighter position to gradually transform your smile over time.
Used to correct several moderate dental issues, including overcrowding, overbites, underbites, crossbites, gaps, and crooked or misaligned teeth, each individual set of aligners is typically worn for about two weeks before you move on to the next set of aligners until your desired results are finally achieved. GranDental Center is proud to offer Invisalign® for our Lehigh Acres patients of all ages – you're never too old or too young to improve the appearance of your smile with Invisalign®!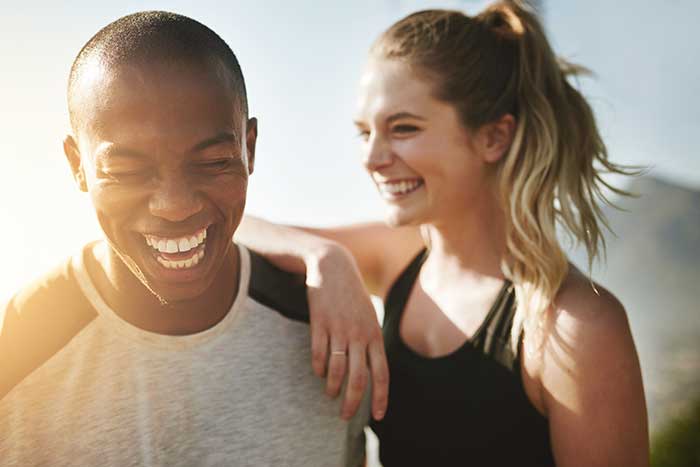 Many Advantages Over Traditional Braces
Invisalign® offers many unique advantages over more traditional braces used to straighten teeth, including:
No More Wires – One of the biggest advantages is no more bulky wires or uncomfortable metal brackets associated with wearing traditional braces!
Minimal Disruptions – Because you can remove your aligners whenever you need to eat, you won't have to give up any of your favorite foods while using Invisalign®. You can also stay active with all the sports and activities you love and continue to brush and floss like normal.
Undetectable – Because they're clear, they're virtually undetectable to others.
Easy to Use – Invisalign® aligners are easy to insert and remove, making them the preferred straightening method used by many.
Request an Initial Consultation for Invisalign®
The amount of time that you'll need to wear your Invisalign® aligners will vary depending upon the severity of your individual case. On average, many patients can expect to wear them for about a year. To learn more about our Invisalign® options in Lehigh Acres, please contact us to schedule your initial consultation with our dentist. During your initial consultation, our dentist will take digital x-rays and detailed photos of your mouth, teeth and bite in order to fit you for a customized aligner tray.
Get a Free Dental Implants Consultation