Skip to Content
Dental Veneers Are Custom-Made for Every Patient
For those with misaligned, chipped, cracked or stained teeth, smiling can be more than a little embarrassing. However, porcelain dental veneers provide an excellent solution for many of our patients at GranDental Center in Lehigh Acres. Constructed of a very thin tooth-colored ceramic shell that covers your entire tooth, veneers are custom-made to resemble your natural teeth as closely as possible. If you've ever wanted the opportunity to redesign your smile, dental veneers are probably your best bet.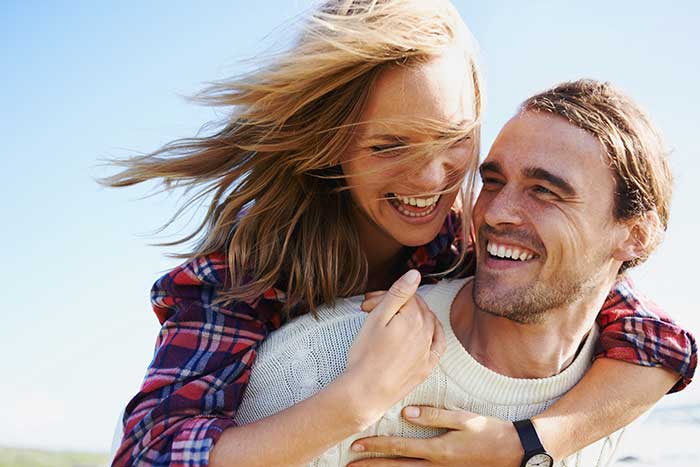 What to Expect During the Dental Veneers Procedure
Because they're custom-made for every patient, the dental veneers procedure usually requires multiple office visits and careful planning with our dentist. First, we'll take digital x-rays and photos of your smile, asking you for input on various factors concerning the results you're hoping to achieve. Next, we'll create an impression of your teeth that will be sent to a highly experienced dental lab to fabricate the final product. We'll need to prepare your mouth to ensure there's enough space for the ultra-thin porcelain veneers to fit snugly and comfortably over them.
It can take anywhere from 10-14 days to receive your veneers back from the lab, but we'll provide you with a temporary solution that will mimic your veneers in the interim. Once your veneers are in, we'll have you return to our office and we'll test the appearance and fit of each one before undergoing the procedure to bond them securely to the outer surface of your teeth. Once they're in place, they may require minor adjustments to your bite and/or a final polish, but there's no need to worry. Your new porcelain dental veneers should feel similar to your natural teeth.
Schedule a Consultation to See If Veneers Are Right for You
Most patients who undergo our porcelain dental veneers procedure are very satisfied with their results. However, veneers are not recommended for every patient. To determine whether or not you would be a good candidate for porcelain dental veneers in our Lehigh Acres office, please contact GranDental Center today to schedule a consultation with our dentist. Your only concern is likely to be wondering why you waited so long to finally do something to improve the appearance of your smile!
Get a Free Dental Implants Consultation